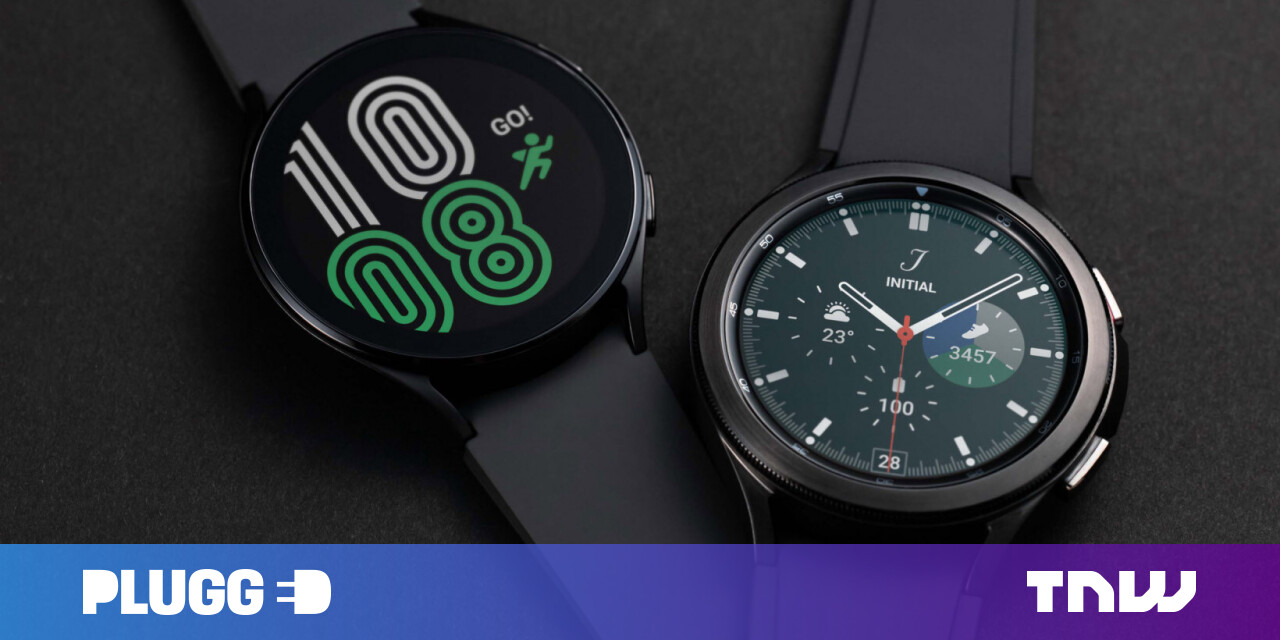 Samsung's Galaxy Watch 4 is Apple Watch's best competitor on Android so far
The fruits of recent Samsung and Google teamwork are finally here: Samsung today announced the Galaxy Watch 4 and Galaxy 4 Classic Watch, the first smartwatches to be powered by the sleek new version of Wear OS.
For those unfamiliar, Google recently teamed up with Samsung to rebuild Wear OS from scratch, incorporating some of the efficiency features of Tizen (Samsung's old Watch operating system) with the power and the flexibility of Wear OS. For Samsung, the benefit of switching to Wear OS is obvious: there are just a lot more apps available, because no one wants to develop for a platform that hardly anyone uses.
The Galaxy Watch 4 is the more affordable option, at $ 250 for the Bluetooth version only and $ 300 for LTE. This model is more focused on health and fitness (this is what Samsung might have called the Galaxy Watch 'Active' in previous generations) and comes with a silicone strap. It is available in sizes 40 and 44 mm.
The Galaxy Watch 4 Classic is for those who want more, well, classic design, at $ 350 ($ 400 with LTE). It's the only model that comes with Samsung's fancy rotating bezel, which is a neat and intuitive way to navigate the phone's user interface. This version is available in 42mm and 46mm variants.
Both models contain Samsung's new BioActive sensor, which combines optical heart rate, electrical heart monitoring, and bioelectric impedance analysis. All of these words mean that you can monitor your heart rate, blood pressure, detect a AFib irregular heartbeat, measure the level of oxygen in the blood and calculate your body composition.
The body composition tool allows you to measure details like your muscle mass and body fat percentage. While I have doubts about the accuracy of such a wrist-mounted tool – I have had very mixed results with much larger device body composition tools – it is quite a handy tool for s 'fit directly to your wrist.
Of course, it wouldn't be a Samsung device without some sort of custom software, so Samsung implemented its A user interface design philosophy above the new Wear OS. A user interface allows the watch to automatically download compatible apps based on what you've installed on your phone, and it will sync settings like do not disturb times and blocked callers.
The Achilles heel of most smartwatches is battery life, but Samsung promises "up to 40 hours" of use. That's a bit less than previous Tizen Galaxy watches, but better than what Apple claims for its own watch, and better than most existing Wear OS watches. We will have to see if it holds in real life.
the Galaxy Watch 4 and Galaxy 4 Classic Watch are available for pre-order today from Samsung.
Did you know that we have a newsletter dedicated to consumer technology? It's called Plugged In – and you can subscribe to it here.