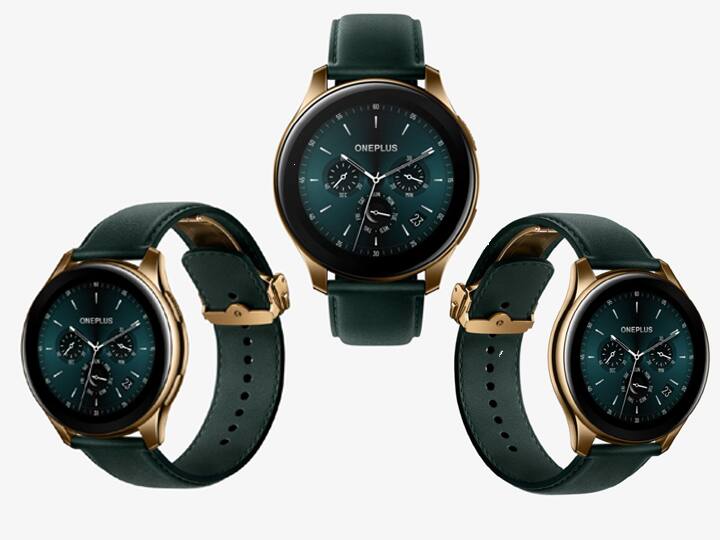 OnePlus Watch Cobalt Limited Edition Launch Know The Best Smart Watch Under 20,000
The trend of smart watches in the country is increasing rapidly. Nowadays, people have become very health conscious. In light of this, tech companies have made a commitment to launch smartwatches in all budget segments, but only a few high-end brands currently offer smartwatches. OnePlus launched the Cobalt Limited Edition of its smartwatch in India in the premium smartwatch segment. The price of the OnePlus Watch Cobalt Limited Edition connected watch is Rs 19,999. It is available on OnePlus.in, the OnePlus Store app and OnePlus Experience stores. If you are considering purchasing this smartwatch, we will provide you with information about its features and performance.
Display
OnePlus Watch Cobalt Limited Edition has a 1.39 inch HD AMOLED display with a resolution of 454×454 pixels. A specially treated sapphire crystal has been used for scratch resistance. The screen is very rich and colorful, which gives a very good viewing experience. With its premium design, its fit and finish impress a lot.
Design
This limited edition features a beautiful round dial. It's the world's first smartwatch to use a cobalt alloy center frame that's twice as hard as stainless steel. Its strap is dark green in color and the dark gold finishes of the watch and the strap make this watch very elegant. Two buttons are available on the right side of this watch. It offers 4 GB of storage, of which you can use 2 GB. This special edition watch is elegant, sophisticated and user-friendly. You can listen to music through bluetooth headphones.
Features and performance
This connected watch allows you to make and receive calls. It also comes with a numeric keypad. The watch is also equipped with a speaker which provides excellent sound quality and it also becomes easy to speak using a microphone. Apart from that, you will also receive all phone notifications on your watch, which means you don't have to look at your smartphone for messages. For fitness enthusiasts, 110 training modes are available. In addition, it also receives SpO2 sensor, stress monitoring, breathing and rapid heart rate alert. The special thing about this watch is that it can also serve as a remote control for the OnePlus TV. This watch can turn off the TV after 30 minutes.
3) Battery and connectivity
This smartwatch has a 402mAh battery with 14 days backup. It also comes with a fast charging stand. Its battery lasts for a long time, so you can track your health status and check your notification without worrying about low battery. For connectivity, it has the option of Bluetooth and GPS. This watch comes with an IP68 rating. In its box, a separate black wristband, wire charging dongle, ready cable card and user manual are also available. The OnePlus Watch Cobalt Limited Edition connected watch is a premium model with premium features. It is planned to give a competition to the Samsung smartwatch.